Welcome to JazzKnights.com the Official Website for JazzKnights & Blackberry Jazz Productions. As you may already know. we bring you LIVE jazz on MONDAY NIGHTs at Vicino's located in downtown Silver Spring.
Vicino Ristorante Italiano Address:
959 Sligo Avenue Silver Spring MD 20910 U.S.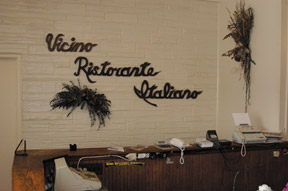 About the Venue:
The most intimate Jazz Club in the Metropolitian Washington DC area!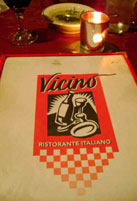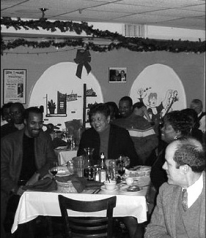 JazzKnights & Blackberry Jazz present live Jazz On Monday Nights at Vicino's in Silver Spring Maryland. Silver Spring's Vicino Ristorante Italiano offers many pleasures: a daily taste of romantic ambience, fine authentic Italian cuisine made from extremely fresh ingredients, and on Monday nights some of the best local jazz to be found in the Washington, DC area. (!) This is real Italian food. It is not Americanized Italian food and might throw your taste buds into shock. Portions are very generous and Vicino's offers a wide range of salads and side orders. To finish your meal just right, Vicino's offers several great desert options, such as a rich and creamy cheesecake, delectable tiramisu and real authentic Italian cannolis. They also serve Italian ice cream. (did I just gain 5 pounds?) If the excellent food isn't enough of a lure, the great prices and atmosphere definitely makes this restaurant an all around great package.

Vicino's Menu:
Want to see what's on the menu at Vicino's? Click Here

Phone: 301.588.3372

Ticket Hotline: 202.726.6515 or 202-270-0107

Directions: Located on a side street just outside of busy downtown Silver Spring, if you are not looking for it specifically, chances are, you won't find it. Turn off of Georgia Avenue onto Sligo Avenue. You will see Vicino's on the left hand side, adjacent to an alley way. If you make a left into the alley, it leads to free public parking directly behind the venue. Once in the alley way, you will make a right turn into the parking lot. When entering Vicino's, head to the stairwell and proceed down stairs to be seated. You may enter through the front door just off the street or the side door off of the parking lot.

For more extensive directions please click here

Check out this season's line up for Monday Night Jazz at Vicino's
Scheduled Shows